I screwed up and lost track of my old board near Trail 5 at San Onofre Bluffs campground this past weekend. Seems like it walked away. If you see this board, please let me know.
Specs:
9'6"
D-fin
Serial Number 2699
AWFUL patch-jobs on the deck
small rounded tail block
Though it may already be on a 747 to Tokyo, it's probably not super valuable. Hope to see this thing again...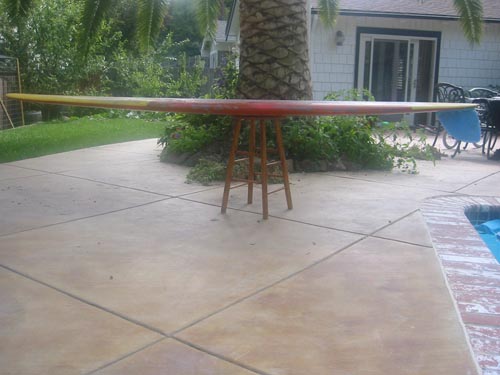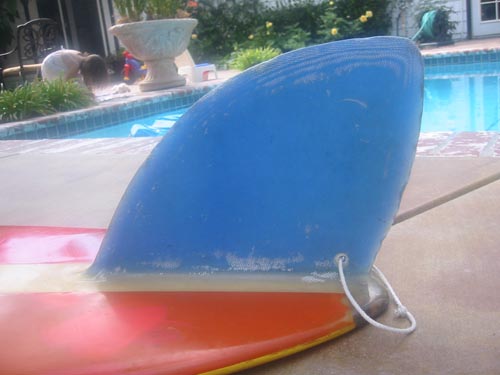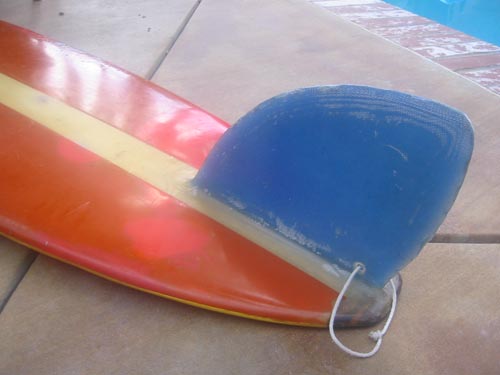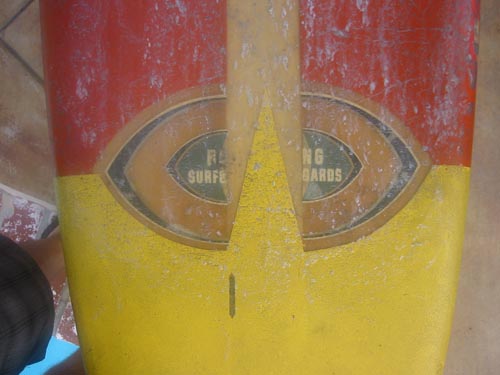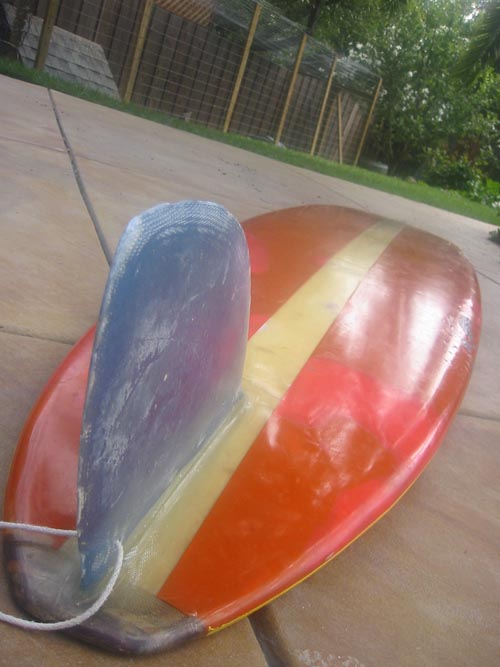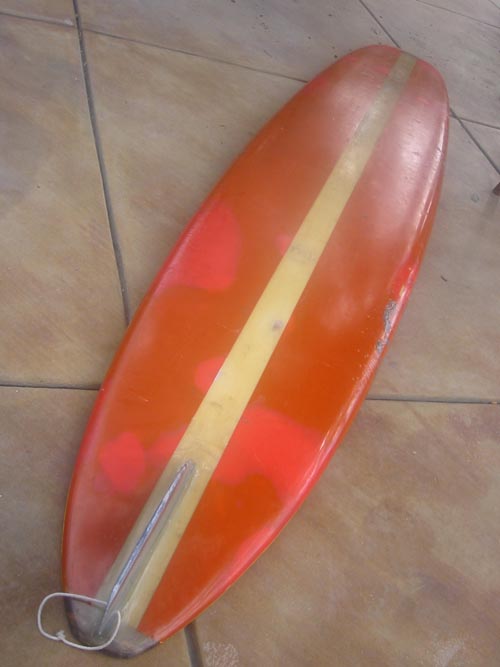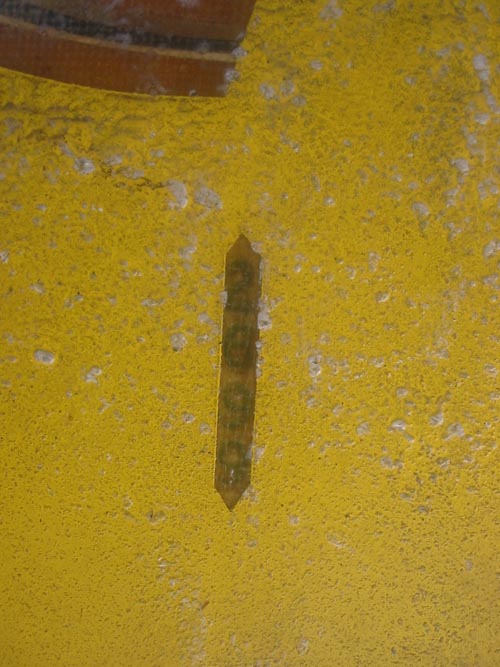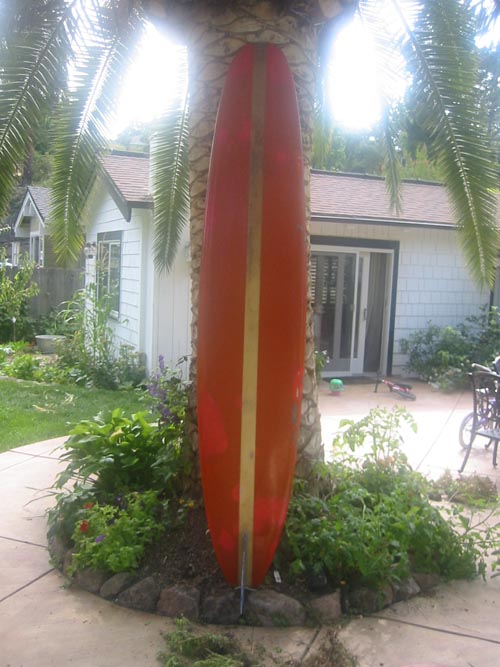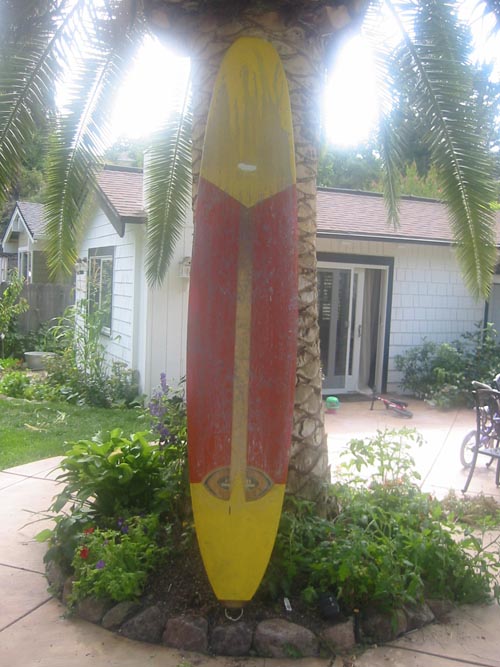 Big Wednesday. It happened the other day: one of those weeks where the buoy graphs are flat except for a sharp peak right in the middle of the week. Some storm from some far-off place sent a burst of energy our way, then stopped.
I got up a little late and saw that the bridge was jacked-up. After texting and sitting on the fence a while, I decided to just go and do it.
The paddle-out was TOUGH! I haven't been surfing nearly enough to be in shape. Also I don't remember exactly what happened on Tuesday night, but something I ate for dinner (or possible second-dinner) wanted to let me know that it was still hanging around.
I paddled for about 45 minutes, nearly barfed once, nearly gave up once. Somehow I was able to recover, find a little riptide and get outside (where I could sit and recover further).
Anyway, eventually I got lucky with a pretty sweet wave. I got luckier a few days later when someone pointed me to this:
Sweet!
Oh that was a good one. Merry Christmas!
It was pretty big out there today. I made it outside and caught a few. At one point I found myself sitting away from a group of guys when a set came in. The first two waves were nice looking and I was about in the right spot, but I let them go by. A few of the nearby guys were paddling toward me as the third, biggest one of the set came through.
A little voice in my head said, "I think I could make that."
Then I heard a loud voice from outside my head saying, "GO! PADDLE HARD!!!" That was the winning vote. I turned, paddled, and made the drop.
Yeah, I got munched right after that picture was taken. I'll figure out how to make the most of those barrely sections at some point...
Thanks Brien.