Blue Bottle Coffee
opened up a cafe near my office today. I snuck over to check out the
absurd contraption
they're employing to make a cup of joe. Yes it's as kooky as it looks, yes they're as earnest about javic-perfection as you'd expect from someone using a $20K Mr. Coffee machine, yes it's expensive (my 3-cup pot was ~$10.50), but yes the coffee is great.
They had three items on the siphon bar menu. I ordered the C.O.E. Cooperativa Vasquez from Nicaragua: earthy and subtle, extremely well-balanced. Its subtly floral notes reminded me of the Panama Esmeralda Geisha that a generous friend brought over a while back. I got about 3 cups from my 'pot'. 'Kaleidoscopic' is a good term for the flavor; each cup brings out different qualities in the coffee.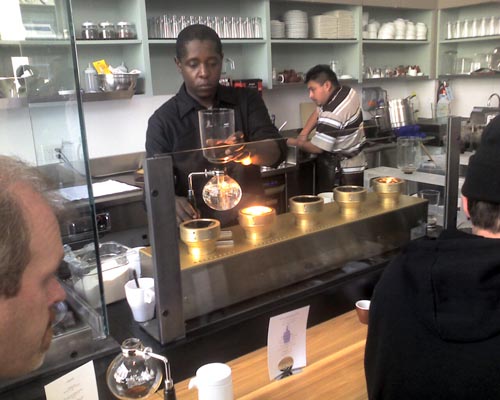 The master at work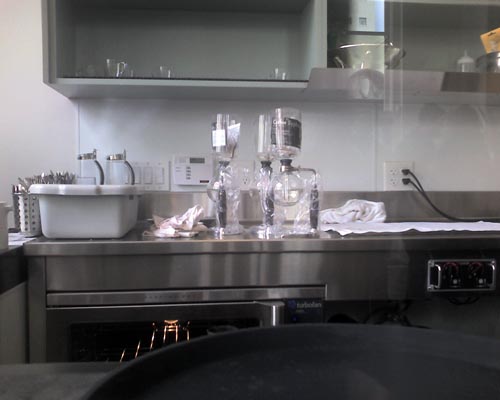 Brand new siphons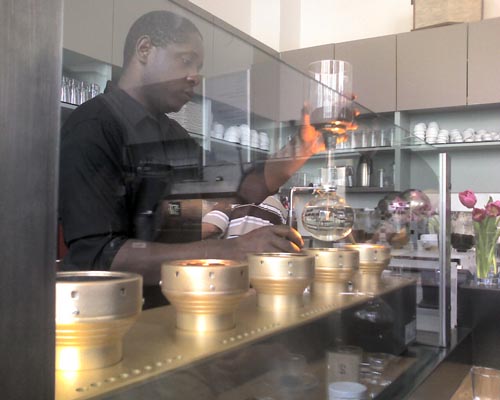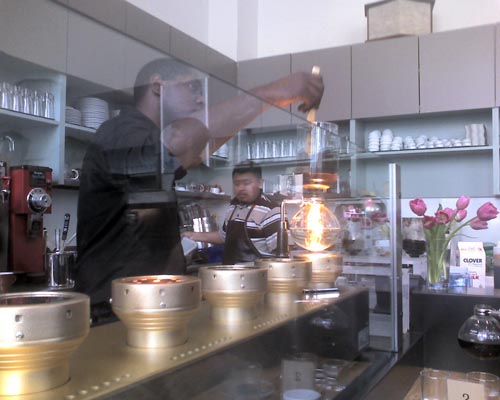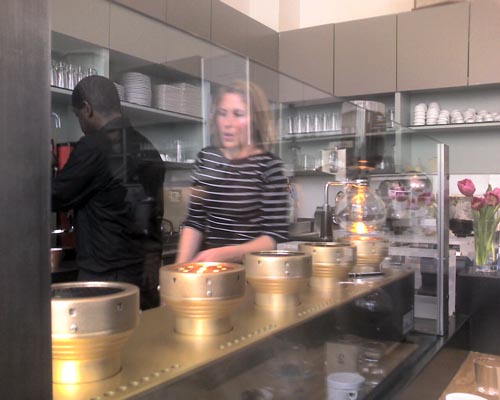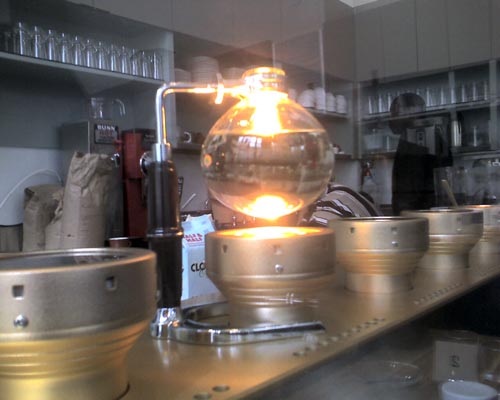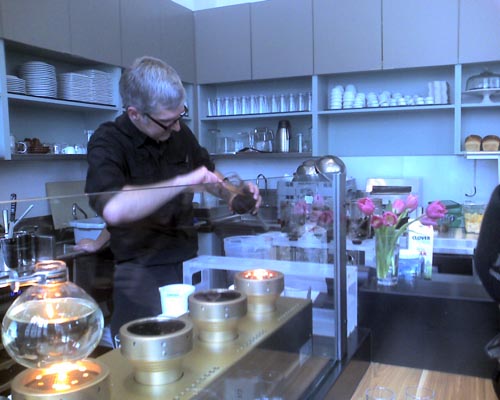 Cleaning out the grounds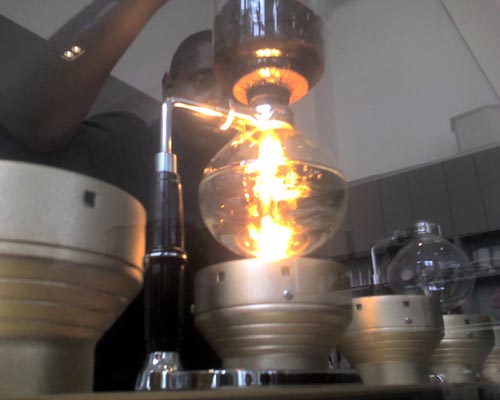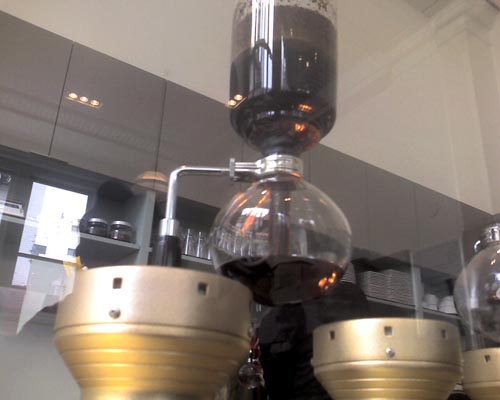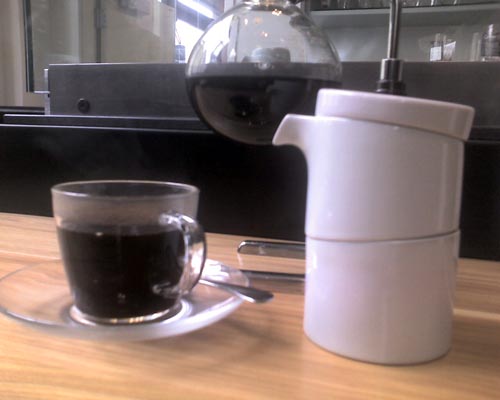 So set your expectations: premium beans + meticulous preparation = mmmmm (for a price). They serve regular coffee, espresso, etc. as well. Hopefully the novelty of the siphon won't overwhelm the place and make it impossible to pick up a latte (though I'll remain a Trieste regular). Also, look for much bloggation about this in the near future. I saw about a zillion mobloggers on iphones snapping pics.
One final note is that this location is in an area getting a facelift. Looks like this will make a handsome addition to the neighborhood.