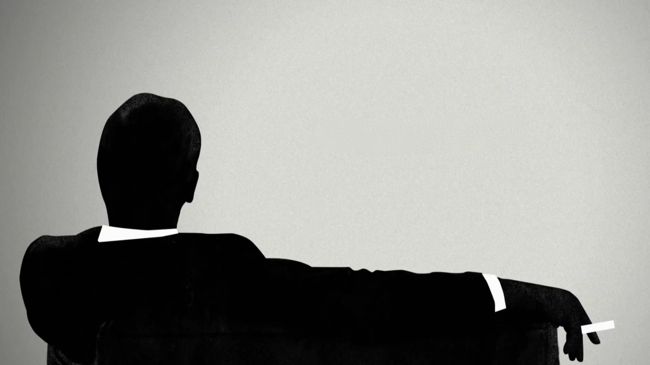 I've been posting a bit (ok, a lot) about the artwork in some of this season's Mad Men episodes. This post focuses on the artwork in the Art Department. These guys are the worker-bees in the ad agency. Their space is more cluttered than the rest of the office. Most of the wall-space seems covered with work-related junk but the artwork on the walls in the Artist spaces show some bold political leanings.
The Artists Stuff
The visual artists working with Peggy have more David Wiedman hanging in their office, but these pieces are more political than the other abstract forms. "Work Smarter" (buy this one btw) and "Generals for Piece" leap out of the background.
Oh hey, get that "Scandinavian Design Black and White Star" on Zazzle or Etsy too.
Stan Rizzo
Stan's bleak apartment features big Moshe Dyan poster as the only decoration. This seems like a pretty big deal to me: Moshe Dyan is a complicated and powerful reference. I can't imagine a set decorator would choose this image without a lot of thought. The series has carefully made reference to historical events (e.g. assassinations of JFK, MLK, RFK). It's completely omitted the 6-day war in 1967. In some ways, if Don Draper could get his act together he could pull his own pre-emptive strikes against the folks surrounding him (Ted, Lou, Jim, clients? Betty? his liver?).
What do you think this brings to Stew's character or the series in general?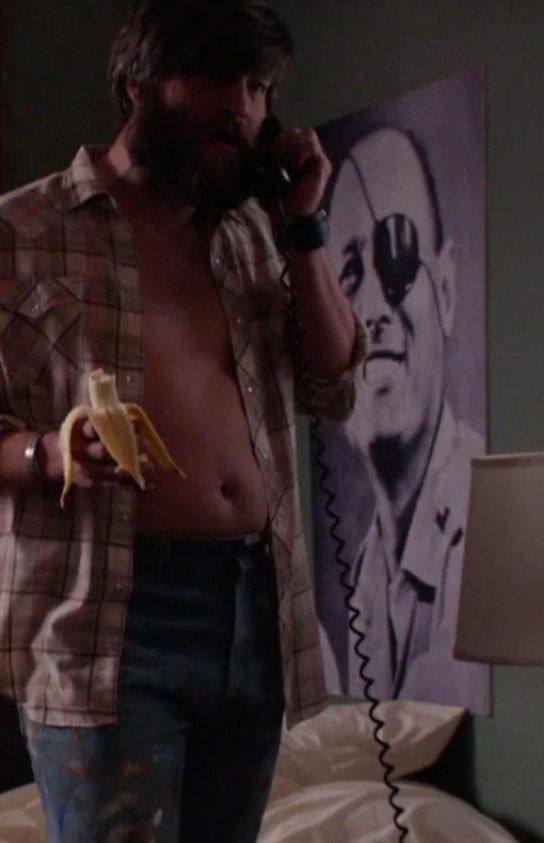 Oh and here's one of those posters that appeared on ebay a while back.
Next, Roger Sterling's office...