I found an ad for this one on Craigslist a few years ago. At that time I had been watching a bunch of old videos on YouTube and drooling over
pics of early Bings on classicbingsurfboards.com
was really curious about how these old boards felt on a wave. When I saw the ad for an old 9'6" bing, I jumped on it.
The guy who sold it to me said that he had done some repair work to the nose. He added the paint to the deck (probably to cover up some of the work on the nose), but mentioned that that was common for boards from this era. He offered the following advice about the leash-hole in the tail:
"Someone drilled that leash hole. Not me. I don't use a leash -- with two exceptions. 1. when there are rocks that will break your board. 2. when you know there's a shark in the water."
Bing Copeland, added some info about the board's history:
"Your board #2699 was ordered by a local Hermosa surfer named Steve Lupo on August 3, 1963. I'll send you a birth certificate for your board to your email address.

Bing"
Sure, enough, Bing shared a Birth Certificate (pdf) from his log book when the board was born on 8/3/1963. Super cool!
This thing has taken a beating. 2" balsa stringer, neat red lamination job, big d-fin. What's not to love about it? In the water it really screams (once it gets going). It's kind of like riding a torpedo. I rode this board exclusively in all conditions for a little over a year. It really helped my surfing: strength, balance. Maybe even style.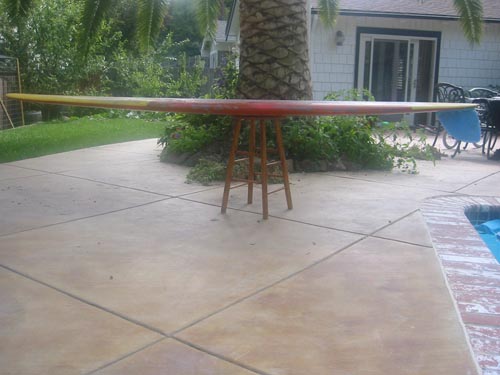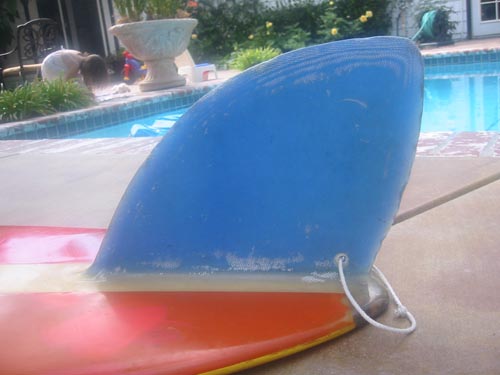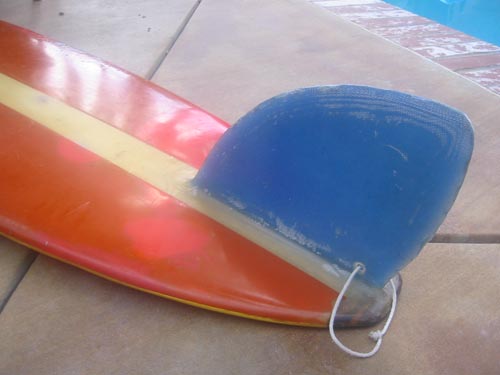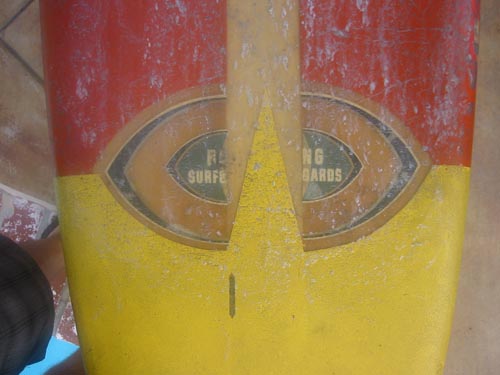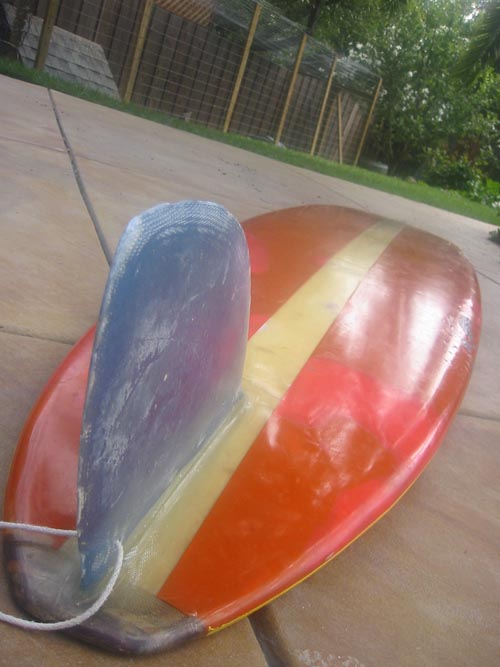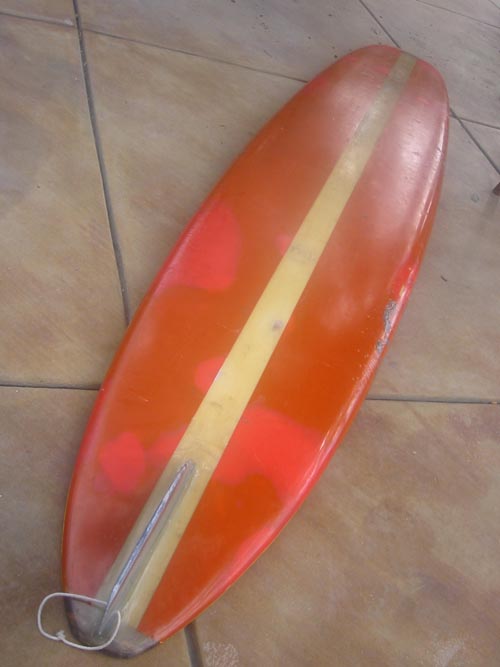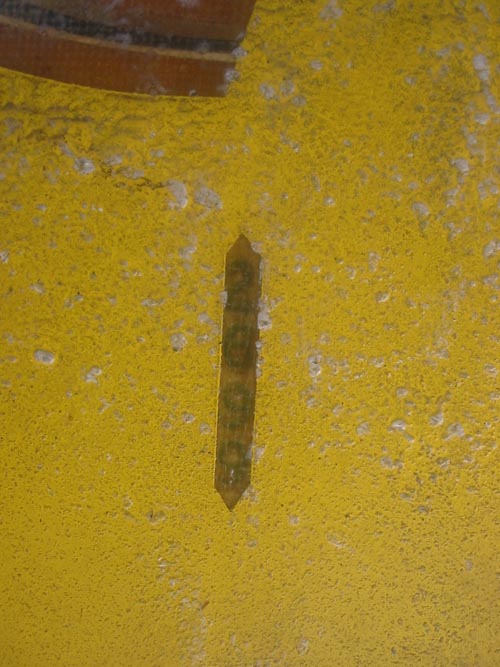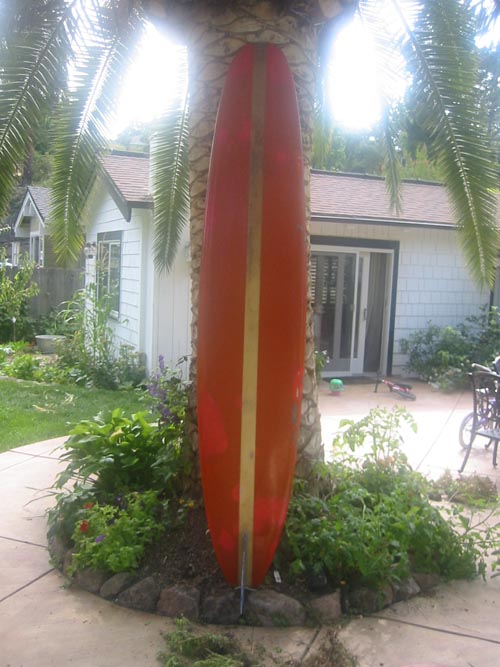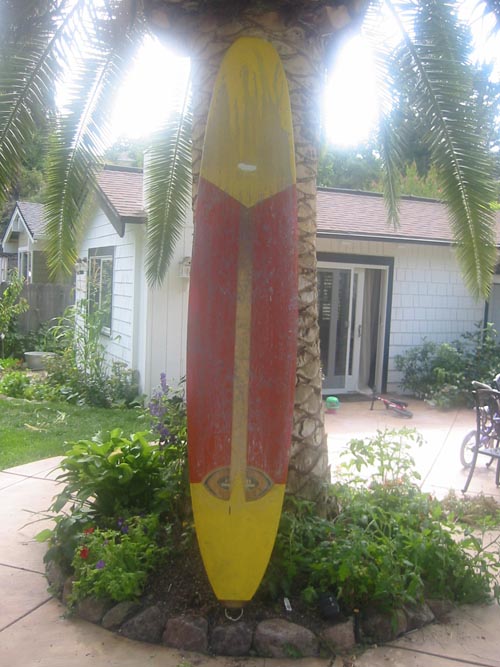 Lots of gaps in the story. Who was Steve Lupo? How did this thing end up in Santa Cruz? I hope to add a few new stories before the stringer rots through.
Oh yeah: Skip Hoard snapped my pic at Linda Mar one day. I ran into this pic on the wall of a cafe after a morning session.